In Sierra Leone, radio remains the dominant mass-medium with the widest geographical reach and the highest audiences. According to Foundation Hirondelle, radio is the most used source (78%) of media information on current affairs for Sierra Leoneans, radio is also seen as the most reliable source of information (68% of respondents). There are about 50 community radio stations operating nationwide in Sierra Leone.
Disc Jockeys (DJs) play a key role in radio broadcasting today. About 60 percent of radio broadcast time is allocated to Radio Disc Jockeys who most times also doubled as Continuity Announcers at Community Radio Stations.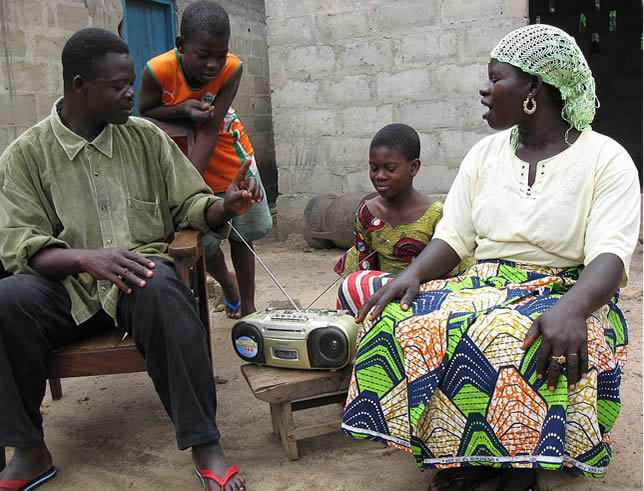 The National Secretariat therefore organized, on the 28th of June 2013, with the support of Abu Bakar Koroma, IEC/BCC Coordinator at the National HIV/Aids Secretariat, a training of the Sierra Leone Radio DJs Association. The objective of this training was to disseminate key messages on Teenage Pregnancy as well as develop audience-appropriate information briefs to be used by radio DJs. A specific focus was given to adapt messages to better reach adolescents and young people.
The workshop was opened with a general presentation of issues related to Teenage Pregnancy followed by concrete discussions with technical specialists in the areas of Sexual and Reproductive Health, Social Protection and Gender. Key information of the approach retained by the Government of Sierra Leone and its partners through the National Strategy for the Reduction of Teenage Pregnancy, was provided by the National Coordinator of the Secretariat, Ms. Patricia Bah. The one-day workshop was concluded by the development of jingles and information briefs by the participants.