The Ministry of Health and Sanitation, with support from UNFPA, organized a workshop with Parliamentarians to keep them informed of issues related to Sexual and Reproductive Health and to raise their awareness of their role in supporting the work of the Government. This 2-days workshop was held in Tokeh on the 4th and 5th October.
In particular, Parliamentarians were reminded of the strong commitment made by H.E. the President and by the Government of Sierra Leone to address Teenage Pregnancy through a multisectoral and coordinated intervention. In the National Strategy for the Reduction of Teenage Pregnancy, Parliamentarians have a central role and their involvement is key to the success of the Strategy's activities.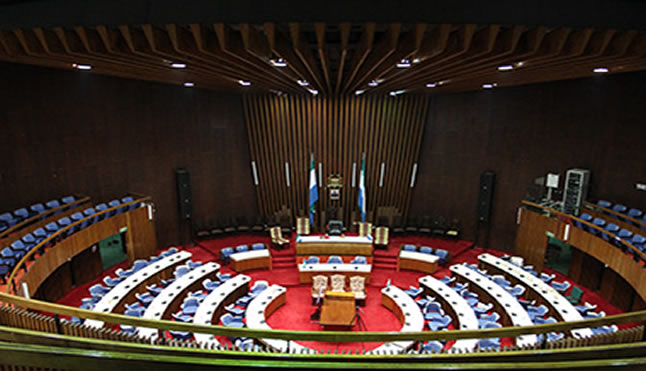 Ms. Patricia Bah, the Coordinator of the National Secretariat, highlighted that Parliamentarians contribute directly to the establishment of an enabling legal and political environment and that they have the capacity to pave the way for social progress by amending/reforming existing legal documents. Moreover, she referred to the moral and political influence on communities as a whole (young people, parents, teachers, health workers, etc.) to emphasize that Honorable members of the Parliament are "instrumental to social change in Sierra Leone".
In order to ensure that they are fully equipped to play this central role in the National Strategy, the Secretariat for the Reduction of Teenage Pregnancy and the Ministry of Health and Sanitation made the commitment to collaborate with the Parliamentarians, particularly the Action Group on Population and Development. The Secretariat will providing the right data and information on gender, SRH and Teenage Pregnancy to ensure that informed decisions are taken, creating a dialogue between parliamentarians, experts, stakeholders and actors of development (Young people, Teachers, parents, NGOs, UN, researchers…) as well as involve parliamentarians in the collaboration with the Local Councils and MLGRD on enactments of laws and creation of uniform bye-laws.
At this occasion, many Parliamentarians, particularly the members of the Action Group on Population and Development expressed their support to efforts addressing teenage pregnancy and made the commitment to act as a key partner of the National Secretariat.